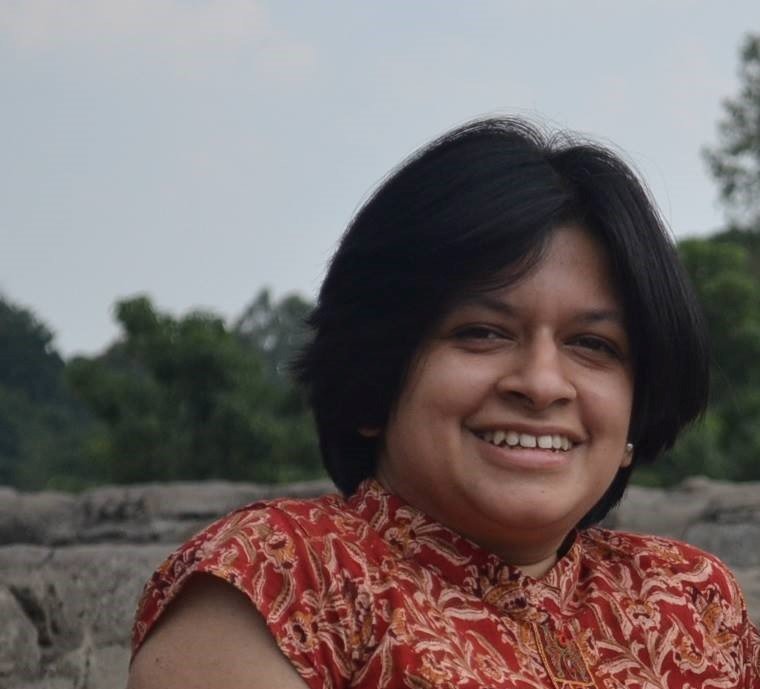 Hi, I am Aditi Deodhar. 
I have done post-graduation in Mathematics. I worked in the IT for a few years. 
In 2012-13, I completed post-graduate diploma in Natural Resources Conservation and Management from Ecological Society, Pune, founded by eminent ecologist, Prakash Gole. I had no idea that course would be a turning point in my life.
Gole sir opened our eyes to the nature around. His lectures,discussions with him jerked us out of our created blindness, false comforts. 
He never provided us ready-made answers, but created questions and an undying quest to search for answers ourselves. 
These explorations for answers led to creation of "Brown Leaf". Sight of burning leaves always pained me. One day I decided to do something about it. 
There were too many unknowns. Using my years of education in Mathematics, I went on solving problems and reduced those unknowns. Tried out things, many failed, some worked. With each success as well as each failure, I learned and inched towards my goal. 
With all the learning and experiences, I have embarked on the journey to spread the concept of sustainability in nature, bring people together to make this world a better place for generations to come. 
Are you with me?
Brown Leaf members for their constant support and encouragement.
Niranjan Upasani for numerous brainstorming sessions, inputs, ideas. (http://sustainablelivingpune.org/)
Kirti Wani and Shailaja Deshpande for encouragement and guidance