Would you like to subscribe to our blog?
We promise we will not spam. We publish weekly blog to provide some interesting insights, methods, case studies.
You will also receive notification of our webinars.
You can unsubscribe any time.
Did you refer to our resources? tried mulching and composting? Were we able to help you?

If yes, we would be very happy to hear from you.

It is nice to know that our content is helping people 🙂

It provides us encouragement to create more and more such material.
How about sharing your experience with the world? 
There are so many people out there, confused, looking for solutions. 
Your experience can inspire them, give them a boost of motivation. 
Would you like to do that?
Don't worry, you don't need to be a writer for that. Just write from your heart, from your experience. 
Here are a few pointers, 
How you came to know about Brown Leaf
What resources helped you?
How did you start your project?
What challenges you faced and how you overcame them?
Do share photos and your photo, if you are comfortable. 
And if you are not comfortable, just share your information and we will write the blog. 
Here are samples for you,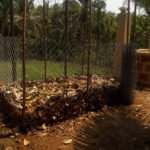 In this wonderful blog, Chitrang Narkar shares his first stint with mulching and composting and journey to successful harvest.

We hope more and more people take inspiration from Chitrang and take up these eco-friendly measures for dry leaves management.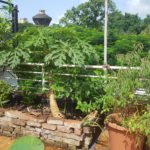 In this Guest post, Brown Leaf member Kirti Bhave shares how mulching salvaged her terrace garden
Mail you content to us at and feature on Brown Leaf website and facebook page.
pune.brownleaf@gmail.com