"I saw brown leaf story on YouTube echo India and I was very happy to see what you people are doing.
Today I planted one bamboo plant on the occasion of dushera. It's been 5 years I haven't burnt any crackers. I don't want to burn crackers and spread air pollution.
I just wanted to share my joy with people having same mentality and want to do something to save our nature".
Ankit shared this message on Brown Leaf facebook page on the day of Dushera. I requested him to write a few lines about his gardening initiative, how he started, his overall experience.
He readily agreed and sent a beautiful writeup. His writing is so candid and so heart-felt, that I decided to publish it as the guest blog on the website.
I am sure his blog will inspire you, will motivate you. It is the classic example of start small, start with whatever you have. One does not need large investments and large infrastructure. We can create our own green patch in whatever space we have.
It also provides an assurance that we are not alone. There are like-minded people all over India. Let's connect with each other, let's collaborate and together, let's make this world a better place for our future generations.
————————————————————————————————————————
Presenting you the blog by Mr. Ankit Dhadwal, of Solan, Himachal Pradesh
————————————————————————————————————————
I live in a small town called Solan, located at the heart of Himachal Pradesh, the land of gods and lush green forest covered with snow-clad mountains.
Solan, Himachal Pradesh. Image Courtesy: Wikipedia
Hi, My name is Ankit Dhadwal and I am the founder and CEO of an IT company Called Mount Woods Studio Pvt. Ltd. where we provide IT services to clients globally. We specialise in Web Development and App Development, UI/UX Design, Graphic Designing, 2D & 3D Animation, Product Photography, Video Production, and Digital Marketing. My Co-Founder is Pankaj Tilara who handles all the development part.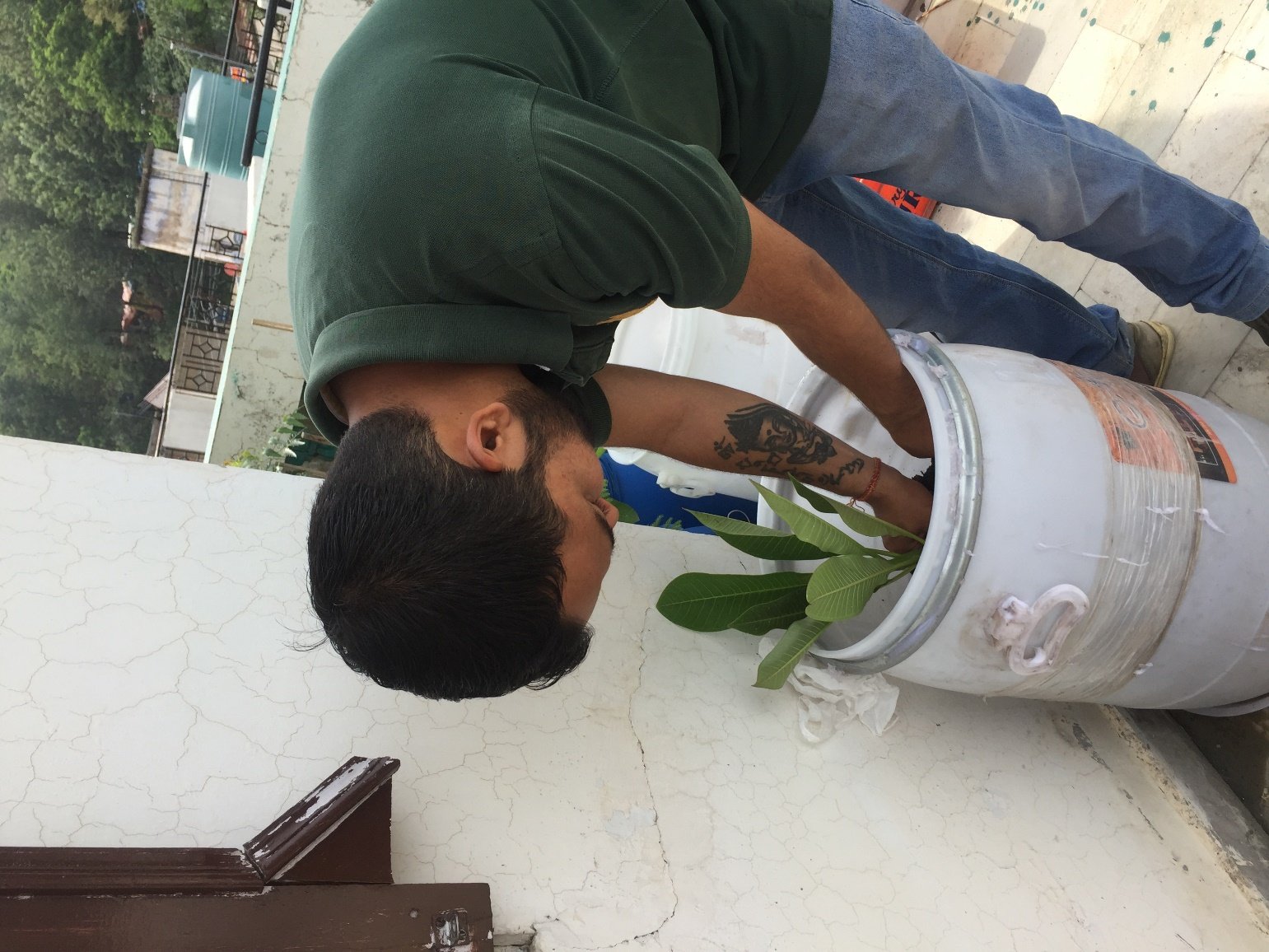 I'm a nature lover and I have been planting trees since my childhood. I just love being with plants and animals, taking care of them and spending time around. Me and my mom has always been like this where we enjoy being surrounded by plants and trees. It helps us a lot in relieving our stress, watching them grow gives an immense pleasure.
I still remember I used to steal plants from other houses and bringing them to my own house when I was small. I used to look for those houses in my neighbourhood where the owners were not living. Sometimes I also used to steal plants which I liked the most and sometimes simply take permission from the house owners. I had a lot of varieties and beautiful flowers collected with me and whenever I used to wake up in the morning, before going to school I used to watch them for some time.
In starting my mom didn't say anything but as the variety and number of plants were increasing, she used to ask me how you brought so many plants for free. I never lie to her so I told the truth that some have been stolen, some with permission and some like this only. She got mad but then told not to repeat this. From that day I have never stolen any plant, either I buy them or take permission but didn't stopped growing them.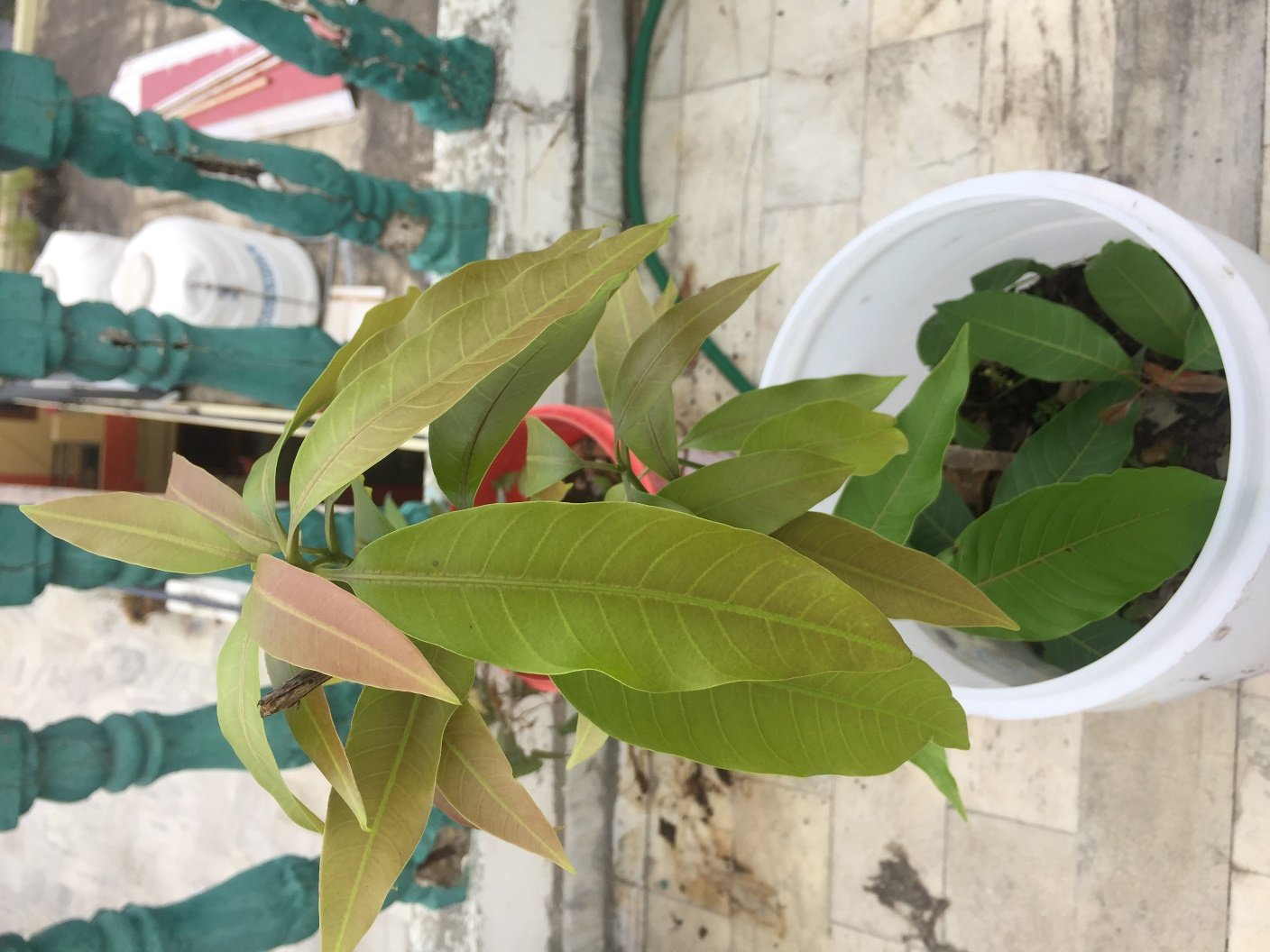 Wherever I have gone, whether for studies or job, I have kept plants with me, taking care of them. Even when I started my business in Pune, I kept a small plants with me. Due to personal reasons, I came back to my hometown but that's a different scenario. One day I was watching the news and the headlines were shocking. India is facing the worst water crisis in its history, and 21 Indian cities will run out of groundwater by 2020, a new report from the NITI Aayog. That was something which I didn't liked and I decided to do something. So I have more than 60+ varieties with me which are increasing. Earlier I don't use to post on social media platforms but now I do post them and make people aware.
Recently I bought a new house and over there I have planted more trees in Fevicol Drums which was no use to the furniture shop, old paint buckets, plastic bottles, etc. The main Motto is to recycle plastic and use it efficiently.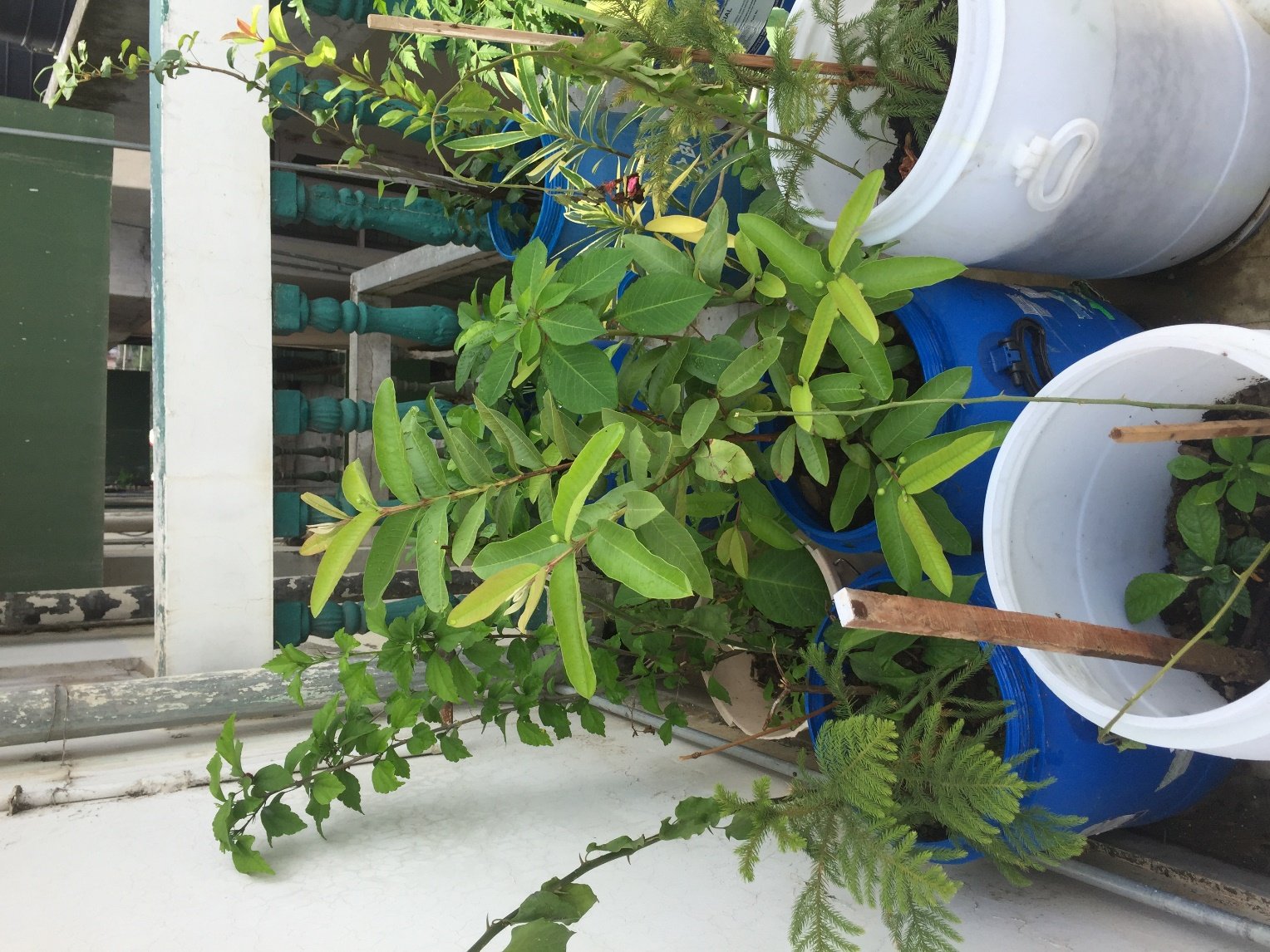 Every occasion I buy a new plant and post it on WhatsApp or Facebook. With this, one of my friends has also joined me and on her daughter's birthday, he planted 2 trees in front of his Factory. He has seen me planting 2 trees on my birthday and wanted to do something similar. I believe change will come but slowly. On this Dussehra, where people were burning Ravan made of Bamboo and spending lakhs, I bought Bamboo plant costing just rupees 50 which in the future will give many benefits. It's our choice where we want to stand, and I have chosen the better side i.e. with nature.
I daily take care of my plants and things which were changing in my surrounding is that I am hearing birds chirping, beautiful Butterflies flying around and sometimes Jugnu too. I also plan to plant more during this Diwali as there will be a lot of air pollution and sound pollution around.
If I can do this, anyone can do this.
Sometimes my friends from other cities ask me this question why are you doing so when you are living in a beautiful place which is already covered with mountains and greenery. There is only one answer to it, this is my responsibility to make my surroundings better.
My garden is just a small step towards a change, that is all I can say. I will remain a nature lover throughout my life and keep planting more and more trees. Recently when I saw Aarey forest in Mumbai is being cut down to build metro, I felt bad about this. We need development but not at the cost of losing our nature.